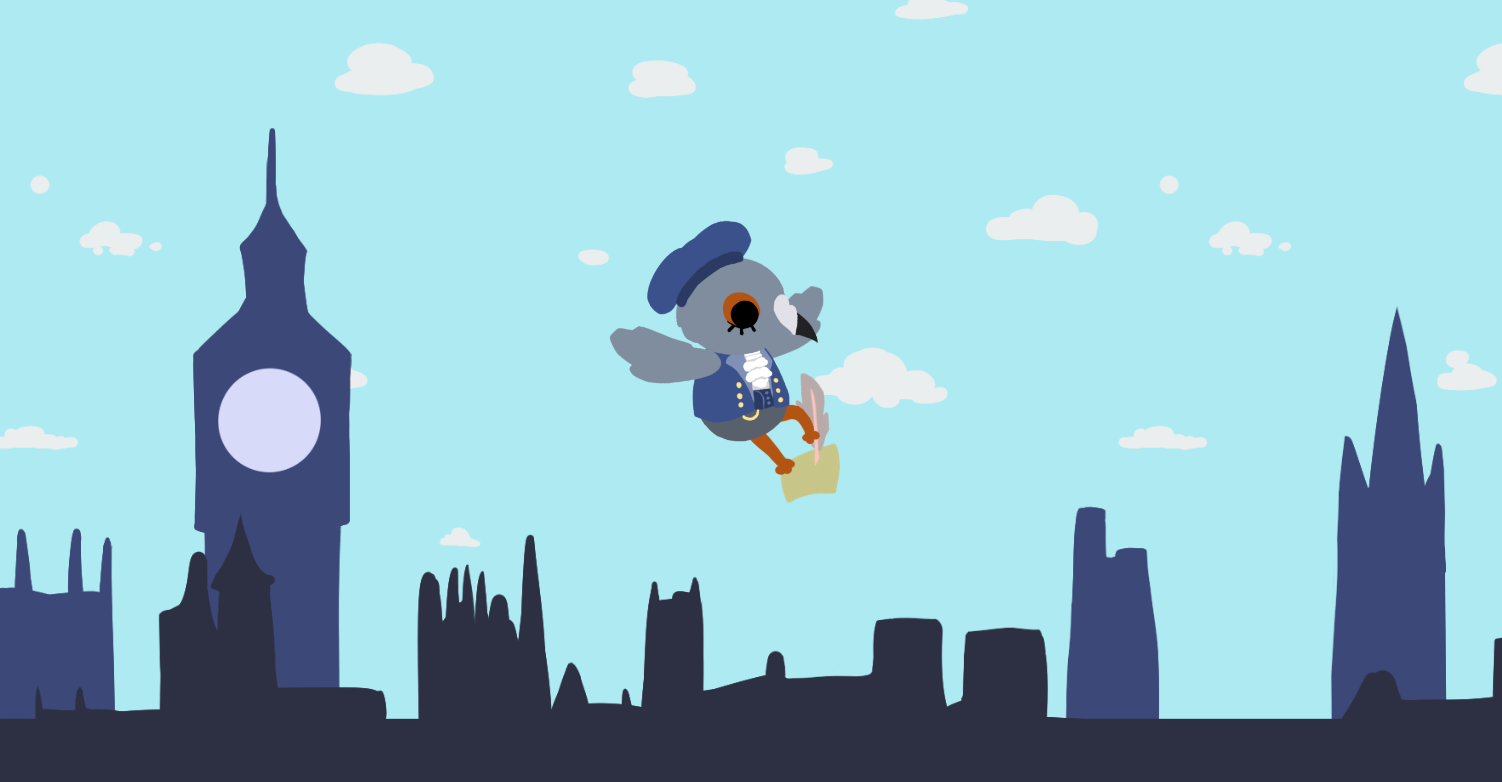 Dear Gregorie, Dear Accordio
A downloadable game for Windows and macOS
A game jam game by mystrophe & wedgiebee made in September 2019 for Rainbow Jam 2019!
ABOUT
Play as Gwendoline, a messenger pigeon who delivers letters as part of their private pigeon post. Today they're delivering letters back and forth between two boys who met at a tavern. Will they become FRIENDS? ENEMIES? ...LOVERS?
Content warning includes mentions of lust & fisticuffs.
CREDITS
Art, animation, and writing by mystrophe.
Programming and writing by wedgiebee.
Music is "Shanty Town" by FoolBoyMedia.
Sound effects include "Animal Crossing Camera Rotate/Zoom" by plasterbrain and "Baby Gibberish 21" by FunWithSound.
Download
Comments
Log in with itch.io to leave a comment.
This was lovely, so charming and cute, I smiled until my face was sore. Fantastic work here, thanks for sharing!
Thank you so much for playing our game and leaving a comment! I'm really happy you enjoyed it! ^^